It's time for Wiltshire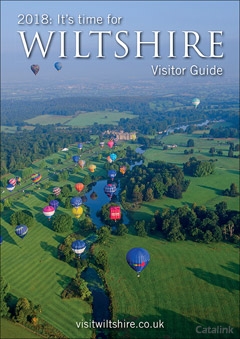 These days, it seems, you're always on the go. Someone's always on your case. Always wants your time. Wiltshire is the perfect antidote to busy lives and overcrowded cities. Here you can breathe more easily. Feel unhurried. Relax and unwind. So make time for yourself in 2018 and let Wiltshire put back what the rest of the week takes out. Request the 2018 Visitor Guide here.
Instead of living life in the fast lane, why not take things at a gentler pace. Step off the world for a while. On a narrowboat trip along Wiltshire's Kennet & Avon Canal, for example, you'll find just three speeds: slow, very slow and stop. No need for speed cameras (although the more conventional kind could come in handy).
Download a digital copy of the Wiltshire 2018 Visitor Guide to find all the inspiration you need for an unforgettable visit.