Unique & breathtaking places to stay!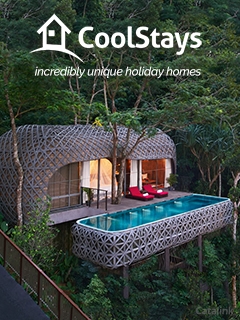 CoolStays bring you amazing places to stay across the world. Discover unique breaks in beautiful destinations when you sign up to their newsletter today.
Choose from Tree house villas in Thailand, glamping huts in Cornwall and cool villas by the sea. There are quirky bus hotels, spa retreats and lighthouse hotels. You can find something for everyone with CoolStays.
Treat your loved one to romantic breaks in the UK countryside or luxury retreats in Greece. Take an adventure in Thailand or relax with spa stays in Lanzarote.
Find a little something for everyone by signing up to their newsletter today.
Perfect for couples and families, CoolStays has everything you have ever wanted. Make your holiday different this year and explore these hidden gems.
Sign up to the CoolStays Newsletter to receive exclusive deals and news on incredible holiday stays.