Order the ABC Boat Hire Brochure.
Brilliant Canal Boat Holidays
UK Boat Hire will introduce you to one of Britain's best kept secrets, the 2000 mile network of waterways and navigations, for which the canal boat was specially designed, that meander across some of the most beautiful countryside, and past pubs, cottages and warehouses. Here you will discover the Britain most tourists miss on their holidays.
First time boaters are given a friendly welcome by everybody on the canal. But you won't be inexperienced for very long, for within a short time you will be gliding serenely around the first bend into a whole new and different world.
Most visitors appreciate the independence, the peace and tranquillity of 'getting away from it all'. You can choose between the challenge of some of the densely locked stretches of canal – quite astounding feats of engineering – or choose lazy days drifting along the many stretches with very few locks. The canals and rivers go through the heart of the cities as well as through open countryside, and your boat can be a mobile base for exploring the history of our great trading routes, or for the diverse entertainment you will find in our largest city centres.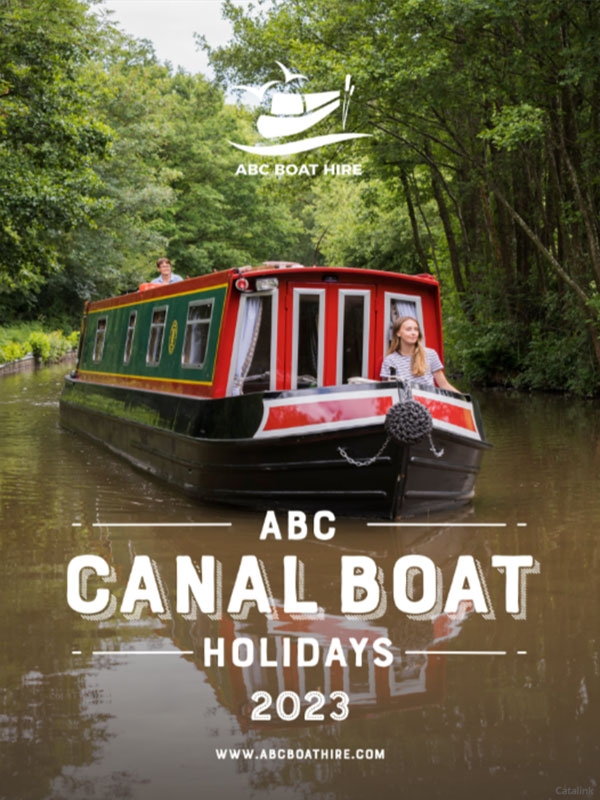 UK Boat Hire offers 16 start locations to explore the two thousand miles of tranquil waterways, threading their way through some of Britain's most beautiful and unspoiled countryside, offering a haven for wildlife and an insight into our industrial heritage. A network of waterways taking you to the heart of major cities, with all the entertainment and leisure facilities that they provide.
Order the ABC Boat Hire brochure now for memorable experience.