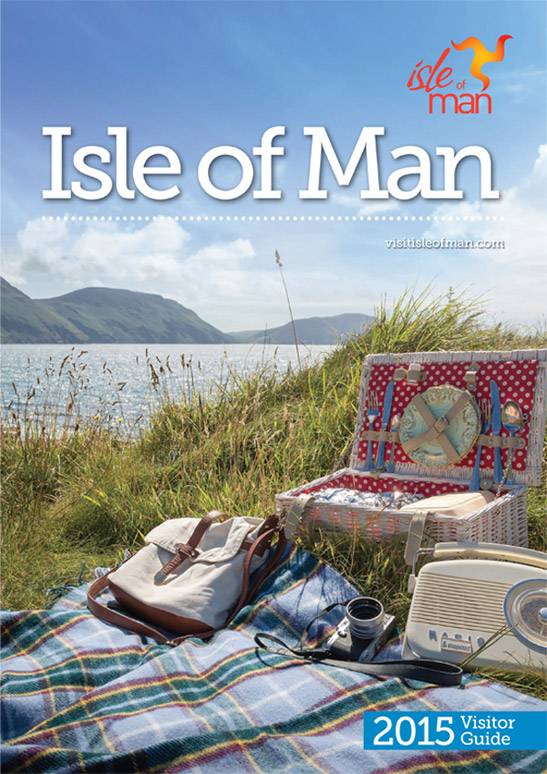 The Isle of Man is a beautiful place, steeped in culture and heritage. Request your Visit Isle of Man brochure for everything you'll need to experience the wonders of this magnificent island! There are countless legends and tales associated with this island in the Irish Sea, and with a lovely landscape comprising coastline, mountains and countryside, there is plenty to please any visitor. Your Visit Isle of Man brochure provides the first port of call for all the important information about things to see, places to stay, and what to do.
Accommodation
Order the Visit Isle Of Man brochure, and discover wonderful places to stay all over the island. Whether you prefer a night under canvas, love the convenience of a holiday home, or enjoy the luxuries of a hotel, you can find out all you need to know in the pages of this handy visitor guide. Find out about accommodation that is perfect for walkers, ideal for people travelling with pets, or biker friendly. Discover award winning and accessible accommodation options and even uncover unique sleeping places like yurts, farms or country houses, all within your brochure!
Family Attractions
The Visit Isle Of Man brochure is packed with exciting activities for all the family to enjoy. From the oldest to the youngest family member, you can be sure that every day of your stay will be fun-filled. Your visitor guide will help you discover attractions like the Jurby Transport Museum with its vintage memorabilia, and the Aviation Museum which will teach you about the island's involvement in the wars of the last century. From the medieval Castle Rushen to the Laxley waterwheel, you can see lots of heritage attractions and take part in specially organised family events.
Places To See
The Manx countryside is truly beautiful, and the Isle Of Man visitor guide will help you to explore the gorgeous sandy beaches at Castletown, to experience the natural wildlife at the Cooilly Ree Gardens in St Johns, and climb the 190 steps at Dhoon Glen to see the stunning waterfall. The Isle Of Man is ideal for nature lovers, with its varied landscapes and wonderful tourism attractions.
Whatever time of year you intend to visit the Isle Of Man, ordering the Visit Isle Of Man brochure will help you to plan your stay and discover more about the fantastic attractions, accommodation and dining options available to you during your visit.
Order your Visit Isle of Man Brochure today and start planning your unforgettable island escape.