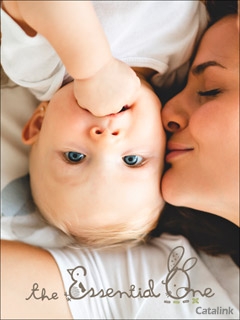 The Essential One strives to bring new mums and mums to be what they really need. Sign up to their newsletter today to explore their range and receive member only updates and deals direct to your inbox!
As a new mum, it's hard to know what things you really need and what things are just not necessary. You then spend a fortune on things that sit in the wardrobe or only get worn once – things that many others convinced you you needed to buy and many of them are not in any way special or unique. So – that's where The Essential One comes in. They're here to help simplify it for you!
Explore their range today, with everything from baby clothes, sleepsuits, babygrows and scratch mittens to snowsuits, vests and so much more – you can get all those essential clothing items for your new little bundle of joy. The Essential One is also home of beautiful soft plush, pre-school and STEM educational toys so they will continue to be there for you and your children throughout your parenthood journey.
If you're expecting, you can also find a range of maternity and nursing products to help you make life that little bit more comfortable! Whether it's a new maternity swimsuit, nursing bras or comfy dresses, they have something for you.
Sign up to The Essential One newsletter today to stock up on the best baby clothes only the essential items you'll need to keep yourself and your newborn happy and comfy!